Projects
Planning Communities of Lasting Value
April 14, 2012, 1PM – 2:15 PM: APA National Conference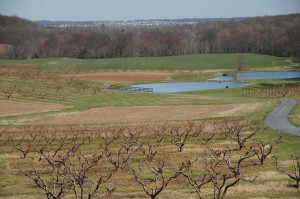 Don't miss Dr. Royce Hanson's first-hand account of the four-decades of inspiration and perspiration that produced the 92,000-acre Montgomery County Agricultural Reserve, one of the most successful rural land preservation programs in the nation. Dr. Hanson, the architect of the Ag Reserve, served as Chair of the Montgomery County Planning Commission from 1972 to 1981 and again from 2006 to 2010. Montgomery County's 1980 Agricultural Land Preservation Plan explained that permanent preservation was needed to treat the affliction known as "Impermanence Syndrome", the pessimism that strikes when landowners fear that there is no long-term future for agriculture or other rural pursuits as long as neighboring properties can be approved for conflicting types of development. The Plan then proceeded to launch a combination of agricultural zoning, purchase of development rights and transfer of development rights that has succeeded in permanently preserving over 72,000 acres to date. Significantly, not a single acre of the Agricultural Reserve has been rezoned since the adoption of the 1980 Plan.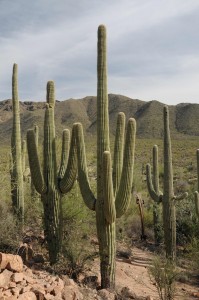 Although more recent than Montgomery County's program, the Sonoran Desert Conservation Plan (SDCP) in Pima County, Arizona, has already become a preservation leader. As explained by Nicole Fyffe, when confronted with the listing of the cactus ferruginous pygmy owl, Pima County took a holistic approach, adopting a plan that protects mountain parks, ranchlands, cultural sites and riparian corridors as well as wildlife habitat. As a result, Pima County has already acquired over 100,000 acres of resource lands and manages a total of 230,000 acres for conservation.
These are just two of the 24 programs profiled in Lasting Value: Open Space Planning and Preservation Successes, published by APA's Planners Press in 2012. In the conference session, author Rick Pruetz will share some of the lessons he learned while writing this book. Planners will be thrilled to hear that these success stories reconfirm the planning process as ideal way of generating the motivation, innovation and collaboration necessary to achieve ambitious goals for creating truly sustainable places, or as APA puts it "communities of lasting value". In addition to inspiring other communities, these 24 role models demonstrate how much can be accomplished when we plan for preservation as well as development.
Plan to be there: APA National Conference 2012, Los Angeles, April 14, 1 – 2:15PM.